04-15-19 – Weekly Blog for 4-15-19 through 4-21-19
---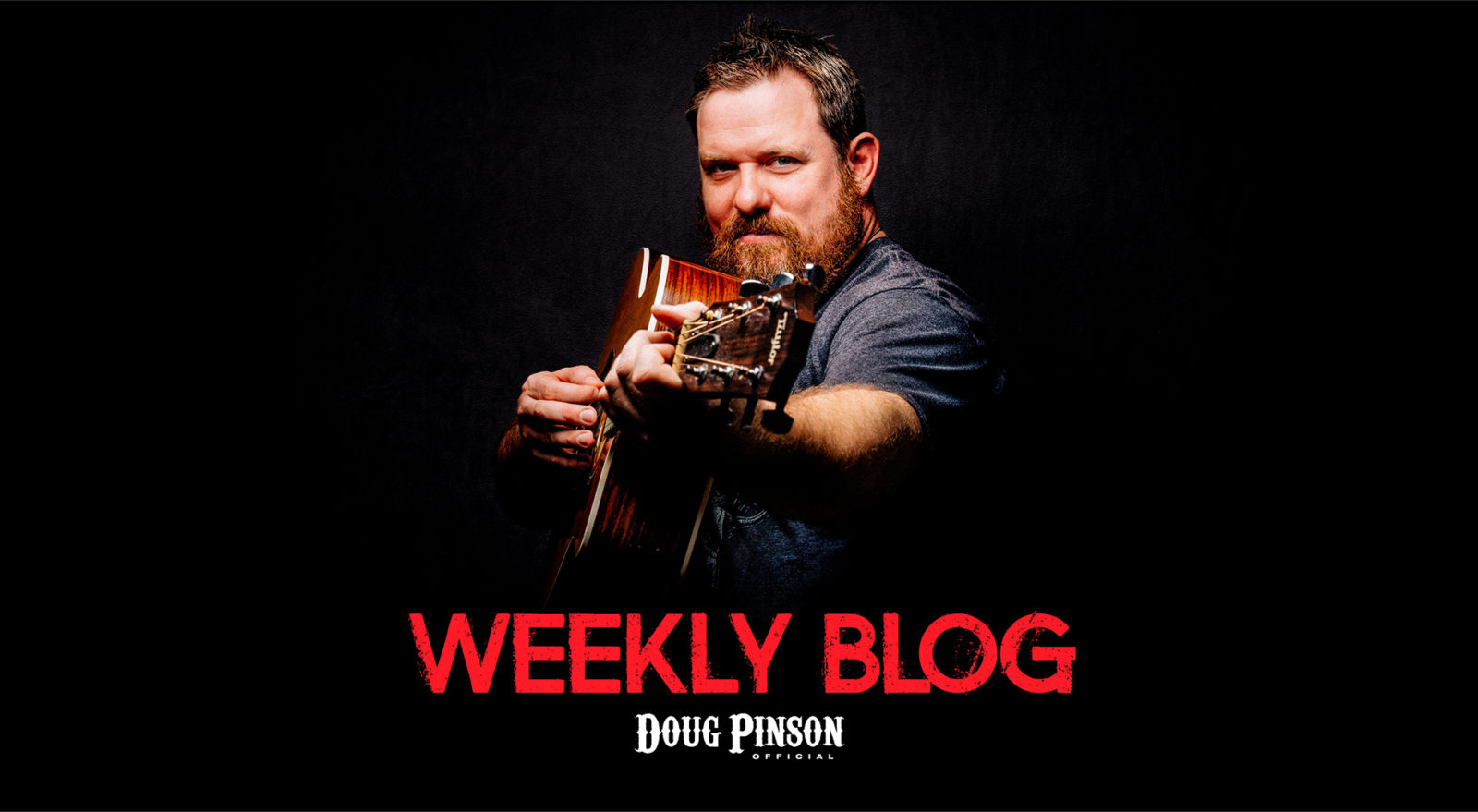 Hey gang!
Before we begin the blog for the week, let's check out the schedule!
This is a lighter week (only nine shows) – I take one of these a month to take care of things I cannot take care of normally during busy weeks!  But with that said, there are still FOUR public opportunities to come party with Doug Pinson Official!  And as always, if you have a family member at one of the facilities we will be performing for this week, or if you are ever considering a facility for a loved one, please feel free to stop by during our show and check out the facility!
Now with that said, let's move on to a couple of cool things from this last week!
I took Zach for his first visit to Louisville Game Shop.  If you have not seen this store yet, it is located in the Highlands, near Baxter 942.  It has a great selection of board and card games, and the staff are very helpful in letting you know about each game before you decide to make your purchase.
We already owned Onitama, but I wanted to pick up the Sensei's Path Expansion Pack for the game.  This basically adds more depth to the game – it is played by randomly drawing cards that determine the moves each players can make, and the Sensei's Path Expansion allows for many more move possibilities.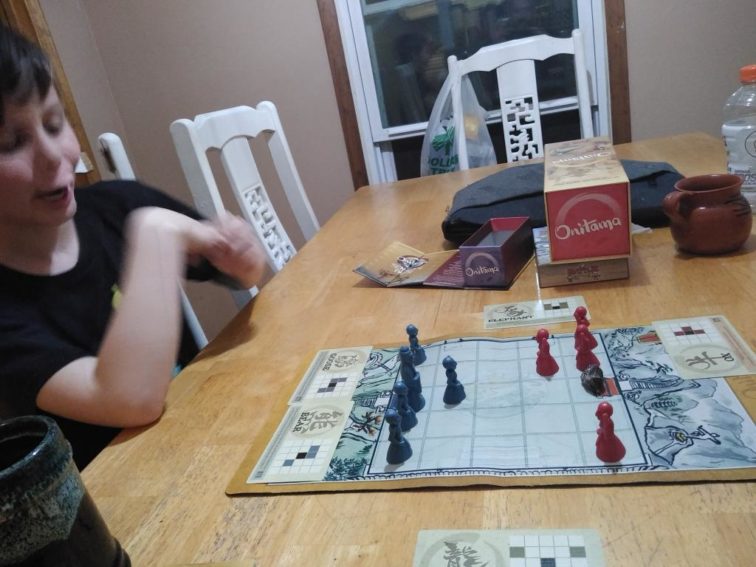 This is a picture of Zach beginning the game against his momma.  In case you are wondering why there is a rock on the board – one of the pieces is missing, so we substituted in its place!
If you are curious about this game, I have included info about it on a previous blog, but you can find YouTube videos about how to play it here.
Now, on to the game that Zach chose to try – Battle Kittens!
This game was relatively cheap ($10!) and was a great investment.  We had a lot of fun learning how to play – it only takes a few minutes to learn the game, and it definitely can be a great game for the family – even kids can play this game.  AND another perk – it is for 2-6 players, so two parents with a house full of kids can also have a lot of fun!
It does have elements of strategy, but also a simple counting system, so it helps stimulate developing minds.
The idea of the game is to win the most fish, which takes place over 3 rounds.  Setup is easy and fun, and it encourages banter among family and friends.  You can learn more about the game by watching a YouTube video here.
Now WHY would anyone want to adopt board games into their lifestyle?
I could name a few reasons, but for a family with lots of kids, one of the biggest ideas is simple – family time.
Too often, our kids are isolated on video games.  Granted, they may be playing with someone else, but it is over a digital interface.  The amount of real-life interaction is stunted.  With board and card games, all family and friends sit together at a table over coffee, tea or soda, and they can interact with one another in fun and competitive ways.
Plus, every game has its unique feel and appeal, so some players may be drawn to certain types of games.
Not all games are competitive either – some encourage a team mentality – the team must work against the board.
I think adding board and card games into family time allows for quality time.  AND with that said – I think that Battle Kittens would be an excellent choice, both for kids and adults.  This game is not just meant to be played with kids – adults can also derive enjoyment from this game!
Here is a pic or two of us enjoying Battle Kittens!
Now, on to the final batch of pictures – the Easter Egg hunt at Lighthouse Of Prayer.
This church does a lot for the community – among other things, they host a food pantry, which blesses many families in need in the area.
Yesterday, not only did children get to hunt for eggs (more like gather eggs – there were TONS of eggs to be gathered), but there were also giveaways, and one family was blessed with a free month's rent (up to $1,000).
Here are a few pics from the event.
We don't get much family time together – often when I am not working, I am resting, so yesterday was a nice day for all!
I hope you enjoyed the blog.  I also hope to see you out this week at one of our shows!
A quick update on the days I don't have shows – Tuesday I finally go to The Signature Series Tattoo Co. to begin work on my half-sleeve.  This will be on my right arm, possibly going from below my elbow all the way down to my hands.  We will discuss the final design once we come in for the appointment.
Here is the artwork that will be the inspiration for the piece.
I figured to put this on my right arm, since that will be the most visible during performances (it is my strumming arm).  It is one step towards completing the new image, which I have really wanted to do for many years, to be honest.
Wednesday I make the trip to Nashville to lay vocals on both "Designated Drinker" and "One Man Woman" at Slack Key Studio.
Thursday?  That is a day off!  I can use it to either accomplish things that need to be taken care of, OR take the day off to regenerate.
With all that said  thank you to everyone who takes time to see how life is going.  I love you all, and I can't wait to see you soon!

---