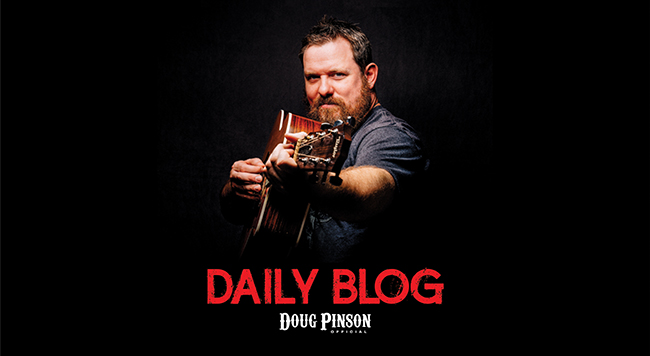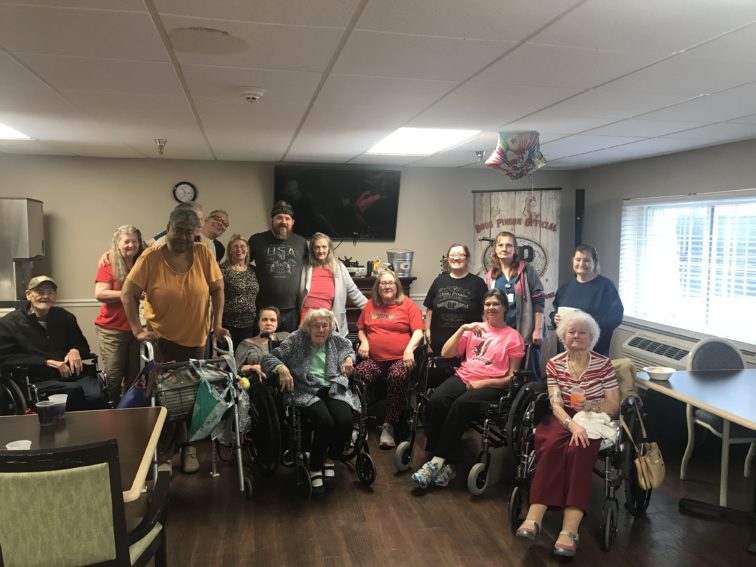 Yesterday was a huge success!
We went to do a birthday bash for the residents at Riverview Village.  For those of you who have been following our music for quite some time, you are already aware of how many shows are done for our elderly.
For those of you who are new to the journey, we hope you enjoy seeing a few pictures along the way!
But with that said – Riverview was in high spirits.  We were not able to be there the last time due to sickness, so this time they were revved up and ready to party!  There was a full room of residents hungry for good music, singing along, dancing and shouting out requests for both original and cover songs.
After we finished here, we made our way to our friends at Jewelry Repair Professionals.  Our friends Wes from Diamond Pub & Billiard had told me his family owned this shop and to stop by.  I have been updating my look over the past couple of months to go for something I have been wanting to do for a long time, and part of that was adding earrings into the mix.  We got a pair ordered and had a good chat about life and music.
Finally, we made our way over to the Dundee Tavern!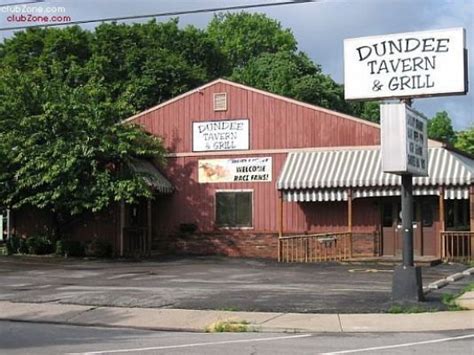 It was a solo show last night, and there were some new fans to be made!  We actually met a lady last night who was long-time friends with one of our regulars, and she is planning on starting to come out to more of our shows!
Today will be a very adventurous day.  We have three events to tackle – one of them public.
First at 1, we will be performing at Elmcroft in Mount Washington and then at 4 we begin a performance for the residents at Brookdale at Stonestreet.
Afterwards, we travel down to the beautiful Bardstown, KY to commence a back-to-back whiskey-fueled honkytonk experience!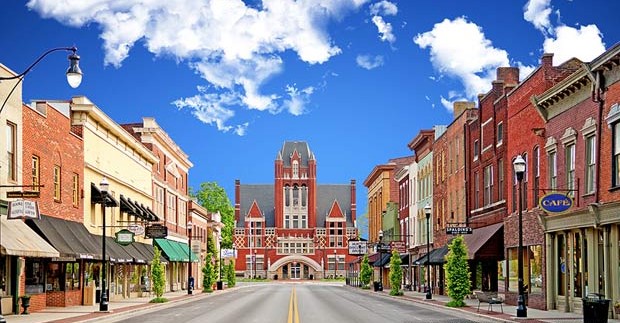 We will be performing at the Old Talbott Tavern tonight from 8:30p-12:30a!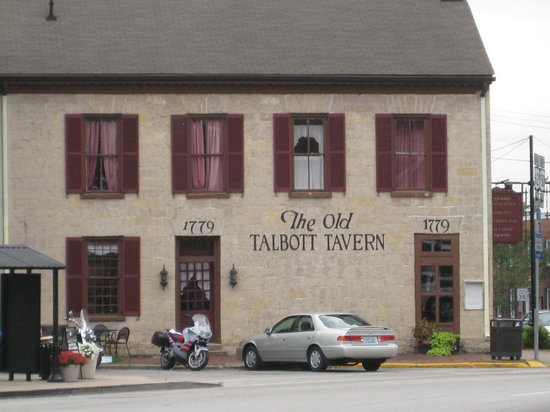 It will be a duo show featuring Larry Denham on steel guitar.  If you like the sounds of real country music, you don't want to miss this show!
Event details can be found here.
Look forward to seeing you at an upcoming show!

---