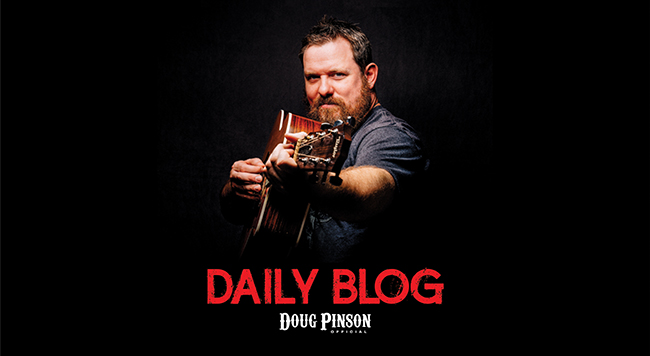 What a busy day we had in store yesterday!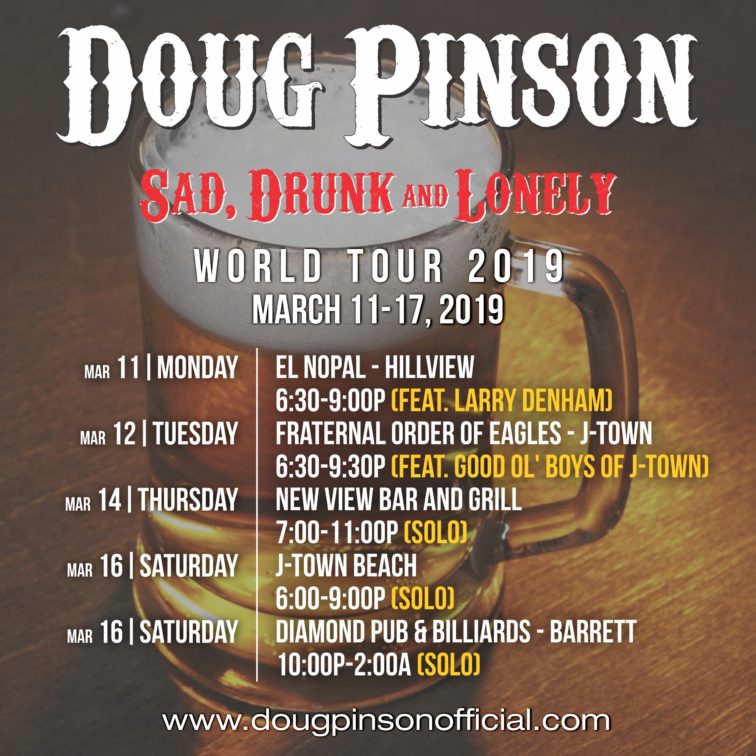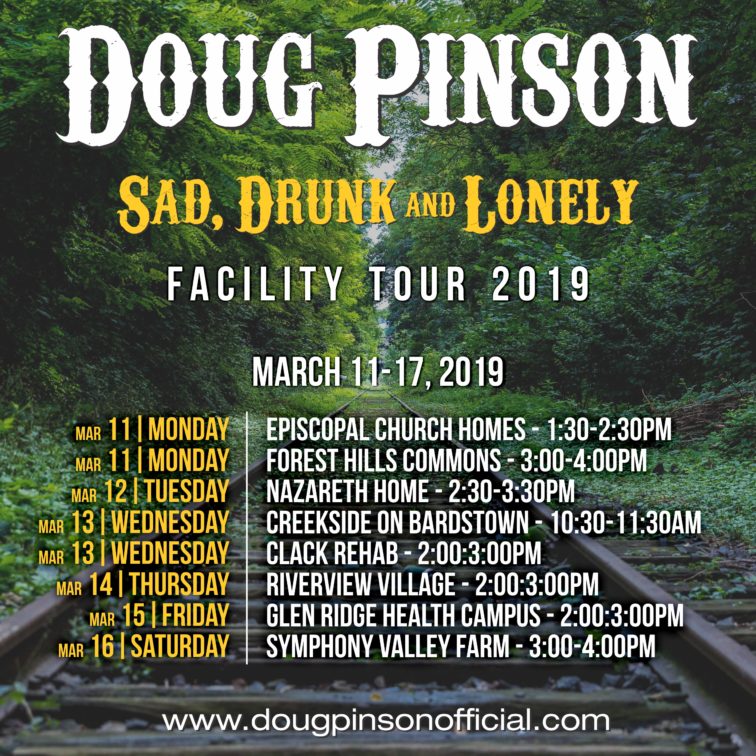 First, we came to Episcopal Church Homes.  I do two 20-30 minutes shows at their memory care wings.  For obvious reasons, I could not post pictures of the residents, but it was two great shows nonetheless.
Often at these shows, we are doing older songs to bring back memories.  If you have never seen a person in the fog of dementia suddenly come to and start singing along to older songs like "Deep In The Heart Of Texas", seeing it for the first time will touch your spirit.
After we left there, we immediately headed to Forest Hills Commons for a 3-4p show.  The residents, as always, were in good spirits and in the mood to sing along.  We told some jokes, told a few stories, and then it was time to head towards the night show at El Nopal.
Now, El Nopal was an interesting series of events.  If you have been keeping up with my blogs, you will note that I had been complaining about the management constantly asking me to turn down, in spite of the regulars wanting me to put on a good show for them.  Last night, it happened once again…we got 15 minutes into the show, and the manager was already looming behind me, ready to ask me to turn it down.
Once he did, I spoke to the crowd.
"Folks, we are trying to put on a show up here, and someone is complaining yet again.  If you don't want to see the show, why not move to the other side?  There are folks here who want to see and hear the show!"  I even had some folks acknowledging what I was saying…and in spite of that, the manager STILL asked me to turn it down.
I don't know what to say…I've done so many shows at this place, and back in the day, they used to be quite loud.  Not only loud…but full.  With the transition to a live show, suddenly I was asked to turn it down much more often, and the crowds dwindled…but last night, the crowd was feeding off of the energy I was pouring out.  We had quite a good turnout, and folks were loving the blends of whiskey-fueled honkytonk.
Many in the crowd asked me, "Who do you think it is who is complaining?"  I honestly couldn't see one person in the crowd who was complaining – my thoughts were that it may have actually just been the manager who was trying to please both those who wanted a show, and those who POTENTIALLY may want to come to the restaurant, but not want to hear a show.
It is nigh impossible to make everyone happy, but a good rule of thumb…if you book live entertainment, you need to understand that that entertainment (especially if you are trying to build up a crowd that likes the entertainment) has to cater to the fans who are spending money.  The more that we as musicians can cater to those fans, the more we will be able to attract new fans who also like what we are doing, and they in turn will spend more money.
One of the saddest responses I hear sometimes…"I sure don't come here for the food".  Places fail to understand that sometimes, a customer may really want to hear the music, so they will come and buy food at a place that isn't even their favorite place, simply because they want to hear the show.  I have folks who come to see me ONLY at El Nopal, and often a few factors are involved.
#1 – Location.  This is by far the biggest factor with my shows.  Working in a big small town like Louisville, folks don't want to travel all over God's green earth to hear a show.  This is one advantage to offering multiple shows in multiple parts of town through the week.  Those who are closer to El Nopal will come to hear that show, while those who live in other parts of town will wait until I come into their area to come out.
There are other factors, such as the time of the show, but location is the biggest thing.  And with this said – and I have done shows for quite a few years – when the energy is good, the crowd WILL respond.  If they are not responding, that isn't the type of crowd for me.  I am not really a background entertainer…with some depression that I had went through after working through sobriety and a field of other things, and just now starting to come out of the tail end of it, I want to get back to my roots – offering up powerful country music shows.
I cannot be both background music and an entertainer at the same time…they are antithetical to each other.  The shows where the energy is given are the ones where the crowds respond the best.
The manager FINALLY even turned the overhead radio off for the duration of the show…that is the first time in a LONG time that this has happened.  We didn't even speak to each other at the end of the night.  I am certain that there is a part of him that knows I am right (especially after hearing so many fans holler during the show, seeing folks get up and dance, and folks who told them at the end of the night that they want to hear the show), and I am also certain that he wants to please both the ones who come for the show and also the ones who just wander in on a Monday.
You cannot do both – when you book live entertainment, you need to have respect for the show.  You need to give the artist the ability to connect with the fans.
I even had one ask me if I was in a pissed off mood, and I had to explain to her what was going on.  It's not about being pissed off – it's about being frustrated, trying to offer a rowdy show that will attract the folks who will want to come week after week, buying both food and drink, while I am told to "turn it down".
You cannot do both.
Rant over…the show was definitely a success in spite of those moments.
I had some fans who were out for the birthday party we did on Sunday, and the little girl came in her shirt she had just gotten.  I took a picture of her with her brand new bandana.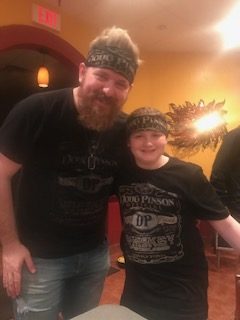 Moving on…today we have two shows.  The first is at Nazareth Home from 2:30-3:30p, and then tonight at Fraternal Order Of Eagles in J-town from 6:30-9:30p (featuring Tony Hensley).
In spite of any hardships faced, I don't forget my vision, and with each passing day, it grows stronger.  My purpose is not to remain in the background, but to shine.  God has given me a voice and a purpose – to touch the soul with the gift of music.  My music may not be medicine for every soul, but for the ones it is for, I will continue as long as I have breath to pour out that music for you.

---