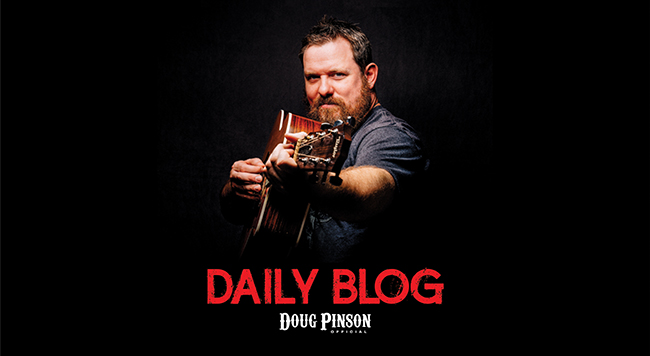 "Sunflowers end up facing the sun, but they go through a lot of dirt to find their way there."
― J.R. Rim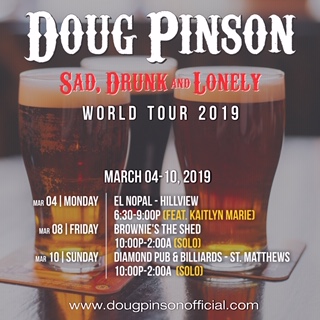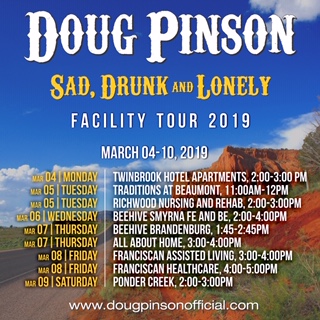 Yesterday we had a slight change of plans.  We were supposed to do two shows yesterday, but due to vehicle issues, we had to reschedule our first show at Traditions At Beaumont.
Once I got my issues taken care of at the DMV, I headed back to the house for a few before the 2pm show at Richwood Nursing And Rehab.  I took a few pics of our little doggie Coco – here is one of him basking during his midday nap.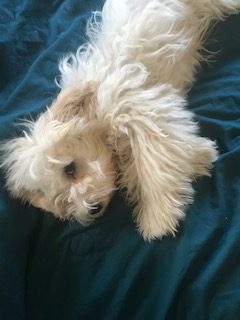 At the present moment, he isn't basking too well – we have him outside to use the potty, and he seems more interested in barking and whining than actually using the potty.  We are going today to get a bigger crate that we can start leaving puppy pads in and train him so he will quit wanting to use the potty in the house.
Anyways…back to yesterday's adventures!  It was Mardi Gras, and the residents at Richwood came dressed for the occasion!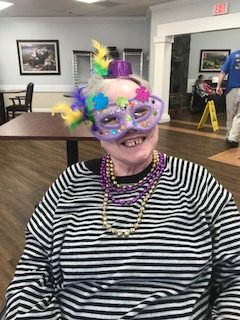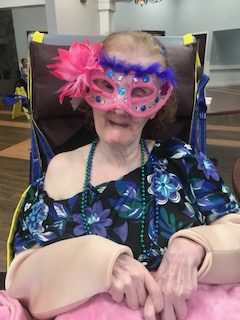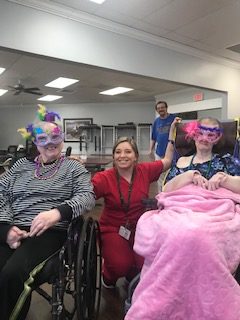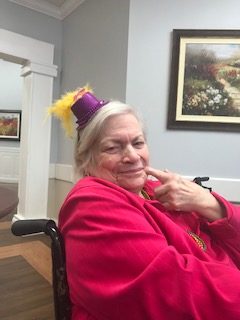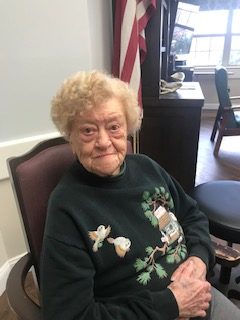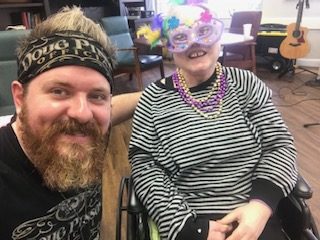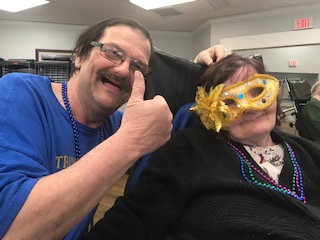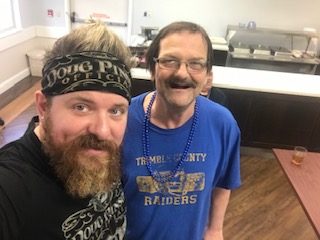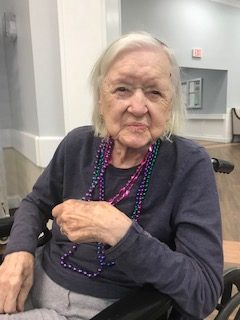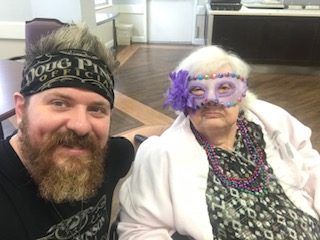 It was a full house, and everyone was in great spirits during and after the show.  They always ask as soon as the show is over what the date is for the next show – I told them we will see them April 2nd!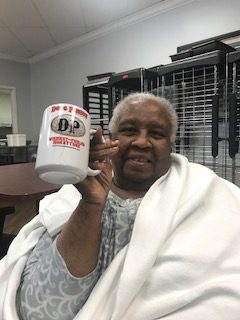 This lady always sits in the back, singing and smiling and having a great spirit about her.  There are always so many folks that I would love to give something to, but I chose her.  She was very, very happy and was showing off her new gift!
Afterwards, I went to pick up Noah, and we hung out at the house, since there was no night show.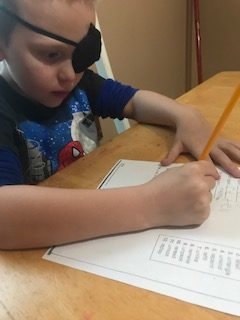 Homework was a success! In case you are wondering, Noah is not a pirate!  He wears an eye-patch two hours per day to help strengthen his eye.  This method is working and hopefully will prevent corrective surgery in the future.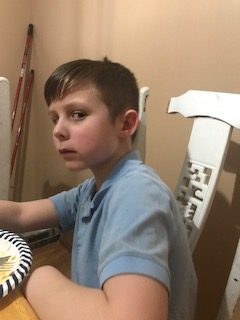 Sitting down with some dinner – sausage and potatoes and brussel sprouts.  Genna cooked up the sausage and potatoes, and Zach cooked the sprouts.  He was VERY proud of his efforts.  I told him that I would have preferred it with a bit less salt, but Jewell said she loved it (she loves salty food).  He said that he thought the same thing – that maybe it had a bit too much salt, but that the salt added good flavor to it.  I told him it was definitely a good effort.
I didn't get a picture of me and Noah washing the dishes, but everyone pitched in to do their part yesterday.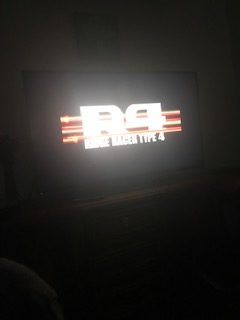 I was introducing the kiddos to some games I used to play when I was around their age.  This is Noah and Zach playing a Versus Match on Ridge Racer 4 on the PS1 Classic.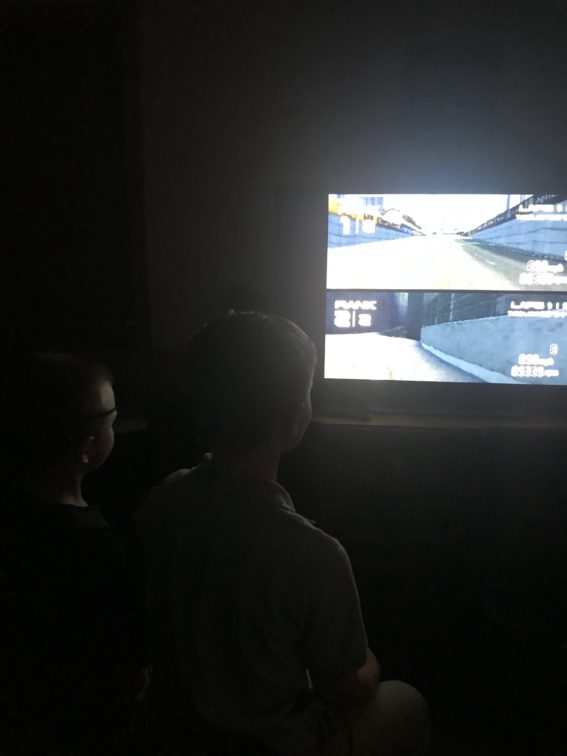 We did face some challenges with getting the kiddos to take care of basic necessities.  Howbeit, school is out this morning, and since attitudes were in, both girls have already lost their phones.  It's a great day to be alive, I tell ya.
With that said…there is progress however.  Rooms ARE getting cleaner.  Clothes ARE getting washed.  We ARE making progress.  It's all one day at a time.
Mama was at work – she didn't make it home 'til close to 10pm.  By then, everyone was in their rooms, and I was fast asleep.
Side note – about 12:30am, Noah came into the room and had a huge smile on his face.  He was confused – he thought it was already time to wake up.  I got him a glass of almond milk and had him lay back down, but then I had trouble going back to sleep until close to 5am, so needless to say, it was a long night.
As soon as this blog is typed up and mailed out, I have to take little man to his mama's house and then head out for today's adventures.  On the agenda – my monthly hair appointment with Jesse Dale at NFinity Hair Salon – today's gonna be a color on the beard and hair, so there will have to be pictures of that :D.
After that, we prepare for two shows at the Beehive At Smyrna.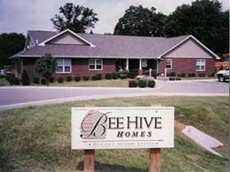 First we do the assisted living facility, and immediately after we will be performing at the memory care facility.
The week will only be getting busier by the moment, so stay tuned, and we look forward to seeing you at one of the upcoming public shows!

---