Dealing With Social Media Platforms
---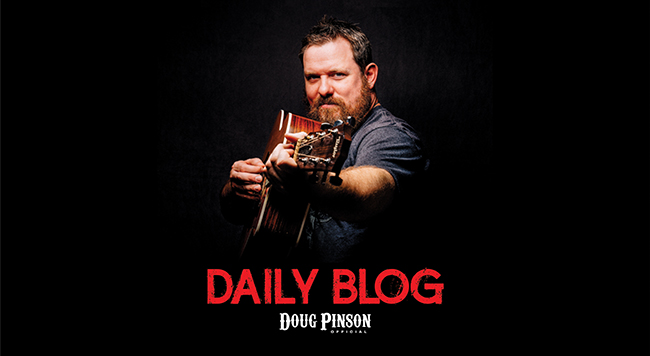 Hello everyone!
This blog is going to be a bit different.  It has to do with the challenges of being an artist and an individual on social media platforms.
Before I begin this borderline rant, I do want to say that I understand that platforms such as Facebook have to attempt to prevent harmful posts.  There are a variety of reasons why a site might deem a post to be harmful, and many have community standards.
With that said, I introduce you to Exhibit A.
For anyone who may not be familiar with Led Zeppelin or this album cover, let me give you a bit of backdrop –
"Many critics consider Led Zeppelin to be one of the most successful, innovative, and influential rock groups in history. They are one of the best-selling music artists in the history of audio recording; various sources estimate the group's record sales at 200 to 300 million units worldwide. With RIAA-certified sales of 111.5 million units, they are the third-best-selling band in the US. Each of their nine studio albums placed in the top 10 of the Billboard album chart and six reached the number-one spot. They achieved eight consecutive UK number-one albums. Rolling Stone magazine described them as "the heaviest band of all time", "the biggest band of the Seventies", and "unquestionably one of the most enduring bands in rock history". They were inducted into the Rock and Roll Hall of Fame in 1995; the museum's biography of the band states that they were "as influential" during the 1970s as the Beatles were during the 1960s."
(ref. https://en.wikipedia.org/wiki/Led_Zeppelin)
"Houses of the Holy is the fifth studio album by the English rock band Led Zeppelin. It was released on 28 March 1973 by Atlantic Records. Although critical response was mixed, Houses of the Holy became a commercial success, and was later certified 11× platinum by the Recording Industry Association of America (RIAA) in 1999. In 2012, the album was ranked at number 148 on Rolling Stone's 500 Greatest Albums of All Time."
(ref. https://en.wikipedia.org/wiki/Houses_of_the_Holy)
With that out of the way, we can conclude that this album is a piece of art.
Plain and simple – one of the most successful album releases of all time by one of the most iconic rock bands, with album artwork that is simply that – art.
To me, this cover speaks to the innocence of the children climbing the mountain towards holiness.  Stripped of everything earthly (including their clothes), they make their journey.  It could even be related to a section of the Bible – Matthew 18:1-4.
1 At the same time came the disciples unto Jesus, saying, Who is the greatest in the kingdom of heaven?
2 And Jesus called a little child unto him, and set him in the midst of them,
3 And said, Verily I say unto you, Except ye be converted, and become as little children, ye shall not enter into the kingdom of heaven.
4 Whosoever therefore shall humble himself as this little child, the same is greatest in the kingdom of heaven.
Recently, my girlfriend had gotten reported by Facebook for uploading songs from YouTube to Facebook.
What songs were these?
Songs from this very album.
These uploads happened over TWO years ago.  It was nothing more than sharing some of her favorite songs.
She not only was reported, but Facebook banned her temporarily from the platform for posts she made two years ago.
She shared nothing derogatory whatsoever – she simply shared her favorite Led Zeppelin songs.
BUT because the album artwork showed children without clothes, Facebook cited her sharing these songs as sexual in nature and banned her temporarily.
This is where we have an issue.
At what point does something artistic cross the line into something that is not acceptable to Facebook (or other platforms)?
Let's give some more examples of artwork that would possibly be targeted by Facebook.
For those who are not familiar with this work of art –
"David is a masterpiece of Renaissance sculpture created in marble between 1501 and 1504 by the Italian artist Michelangelo. David is a 5.17-metre (17.0 ft)[a] marble statue of the Biblical hero David, a favoured subject in the art of Florence.[1]
David was originally commissioned as one of a series of statues of prophets to be positioned along the roofline of the east end of Florence Cathedral, but was instead placed in a public square, outside the Palazzo Vecchio, the seat of civic government in Florence, in the Piazza della Signoria where it was unveiled on 8 September 1504. The statue was moved to the Galleria dell'Accademia, Florence, in 1873, and later replaced at the original location by a replica.
Because of the nature of the hero it represented, the statue soon came to symbolize the defence of civil liberties embodied in the Republic of Florence, an independent city-state threatened on all sides by more powerful rival states and by the hegemony of the Medici family. The eyes of David, with a warning glare, were turned towards Rome.[2]"
(ref. https://en.wikipedia.org/wiki/David_%28Michelangelo%29)
There are MANY more examples of art (both classical and modern) that could be uploaded here to make a point, but I think the very fact that Facebook feels the need to censor iconic artwork is extremely sinister in nature.
Let me digress just a bit – let's go back to the memes.  I had shared (among other extremely humorous memes) one of a tattoo.  It was very popular with my friends, but someone felt the need to report it.
It's not the reporting that bothered me so much.  I have shared some very borderline pictures in the past, but nothing that couldn't simply be covered up with a "click at your own discretion" warning.  But with that said, who would deem them questionable?
Obviously not my target audience – many of my memes were getting tons of shares.  Some were even up in the thousands of shares.
People were enjoying the humor – it was a great break from their day.
Facebook deemed that the tattoo was unacceptable and gave me a 30-day ban.  At that point, I was ready to leave the site – BUT I couldn't delete my account, as my private page was the only admin of my music page.  Once the 30 days was up, I set up an account specifically for overseeing the music page.
Once I came back to clarify what had happened, Facebook warned me again.  That's right – I was warned simply for posting about what they did.  Not only did they warn me on that post, but also on my next post.
It began to become a form of harassment.
A platform that is designed for friends to share parts of their lives with each other was overstepping their boundaries.
None of us log onto sites like Facebook to tell us what we can or cannot post.  Sure – there are rules, and many are for good reason – but at the point that platforms like Facebook begin to overstep their bounds, they begin to seal their demise.
This has led to the rise of platforms such as Snapchat, where folks can share messages that delete immediately after reading.  Since I have begun to use Snapchat, I change chat settings to 24 hours in the conversations most of the time.  I can be having a conversation and click over to another app and come right back and the thread is gone, so for me, I prefer being able to see older conversations.
Facebook used to be a safe place to share jokes and pictures and music with family and friends, but recently it has not been so.
This is why I tell folks that the best place to find out about my music is HERE – at www.dougpinsonofficial.com.
For the short while we have done these blogs, we have not only been able to share about our music, but also about other things – family photos, vacations, etc.
As I write this, I am in the middle of a 24-hour ban simply for stating the obvious – "Facebook does not like Led Zeppelin".  They banned me because the album artwork was in the post.
Facebook is becoming anti-art, anti-expression, anti-music….for a site that pretends to cater to bringing people together, their algorithms seem to cater more to divisive political posts being shared.  It is even getting so bad that they are starting to fact-check memes…don't get me started on that one…
So, please let your friends and family know that they can subscribe to our mailing list.
Share the link to our website.  It is the BEST way to get up-to-date info on everything happening with Doug Pinson Official.

---