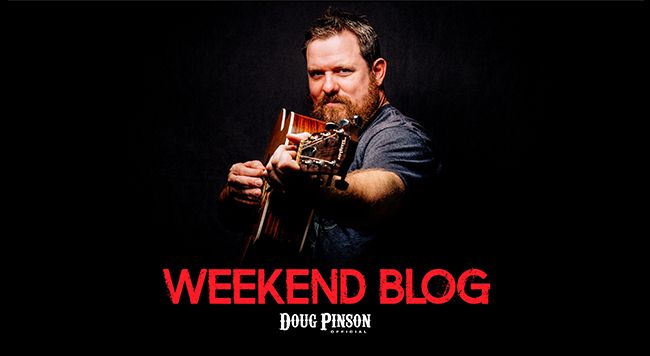 It's been a few days since I've gotten to do the blogs.  Normally my mornings are work-free, so I am able to take a bit of time to address things that have happened the past few days.
First off, addressing gigs.  The last blog was on the 6th, so gigs that have happened between then and now:
On the 7th, we had two gigs in Brandenburg – Beehive and All About Home.  These are two assisted living facilities in the area.  Both facilities were in good spirits, and we did blends of old country and gospel at both!
On the 8th, we had two gigs at Franciscan – one at the assisted living side, and one at the healthcare side.  We celebrate Happy Hours at both gigs, singing many great classic country hits.  We were originally scheduled to be at Brownies The Shed that night, but due to a double booking with a management change, we were off that night.  I spent time with family.
On the 9th, there was only one gig – Ponder Creek, an independent/assisted living facility.  They always like a good upbeat show, and we blended in some original songs with stories about life along the way.  I had originally booked the J-town Eagles club that night, but I had to request the night off due to an error on my part, which I will explain shortly.
This leads us up to today!  We have two shows – one is a birthday party from 4-7p at The Hitching Post, and then tonight we have a show at Diamonds at St. Matthews from 10p-2a!
The flyers should be posted on tomorrow's blog for the shows for the week.
Now on to some pictures and stories from the past few days.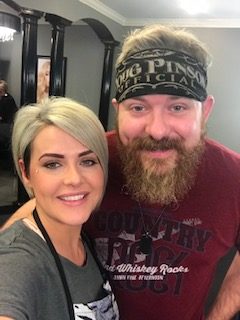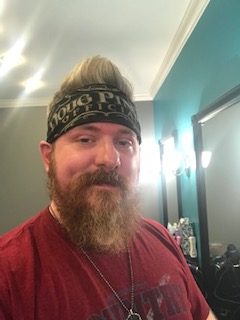 I went in for my monthly trim and coloring at NFinity Hair Salon, off the Brooks exit.  My hair stylist, Jesse Dale Shelton, is a fellow musician, and she does a great job on my hair.  One of the tricky things I have requested is getting the middle strip of my beard bleached and blended, and I feel she has done a great job on this unusual request!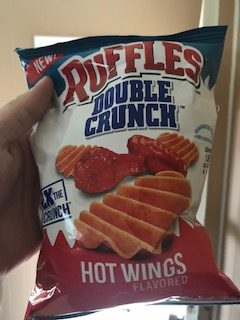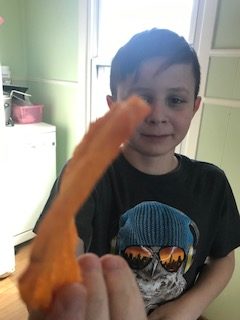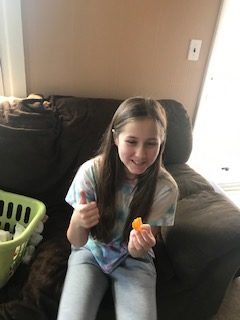 We did a food challenge, which we do from time to time.  This time I found that Ruffles had came out with a Double Crunch chip, and since I am a fan of texture, I thought it might be interesting.  This was a Hot Wings-flavored chip, and both kiddos that I let try it said that they really liked this type of chips.  I let them have the rest after trying one myself (both the texture and the flavor are great).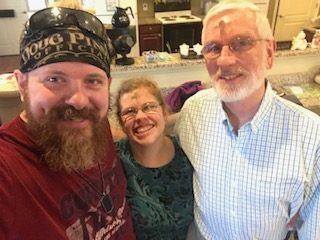 A picture from our show earlier in the week at the Beehive at Smyrna – Kate and her dad came out to enjoy the show.  I had joked with them that I wanted some cigarette ashes on my forehead as well – they both laughed and we snapped a nice picture together.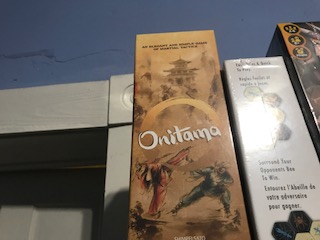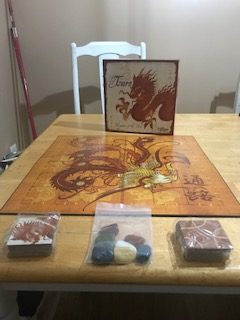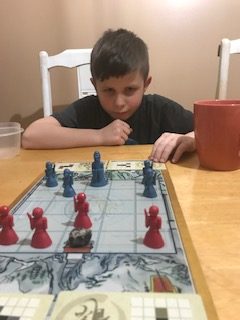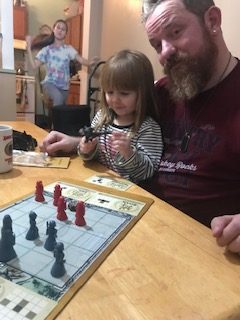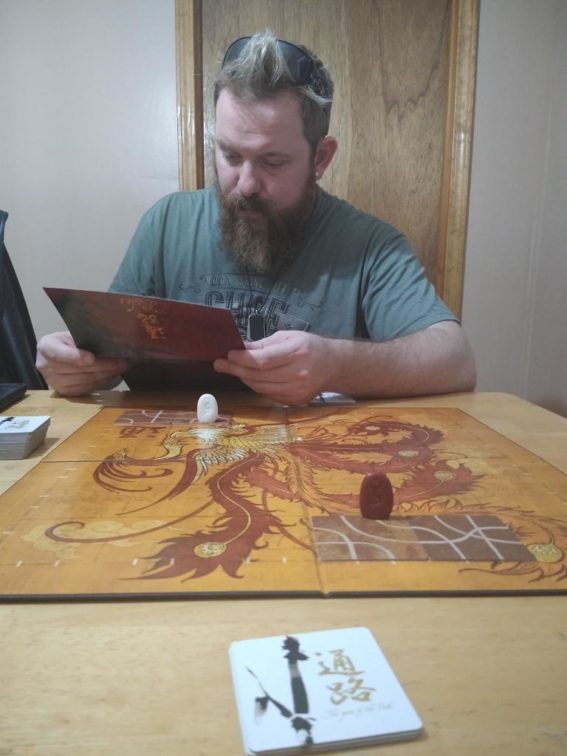 We had went down to the Louisville Game Shop on Baxter Avenue to get some board games for the family to try.  If you have not been to this shop, it has a LOT of board games.  I normally go to Book and Music Exchange  (both the Bardstown Rd. and Preston Hwy. locations) for our family gaming needs, as well as GameStop from time to time, but I wanted to see if there was another place in town where we could get some quality entertainment.  I typed in "Game" on my Maps app and this shop popped up.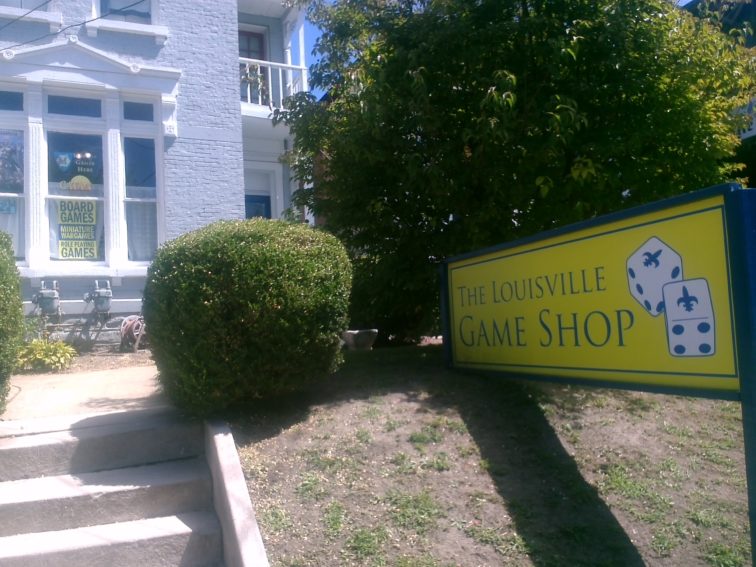 Inside, we were able to find a HUGE selection of games to choose from, including two board games that I had downloaded the mobile apps for – Onitama and Tsuro.  We ended up purchasing both of these, as well as a version of the Exploding Kittens card game.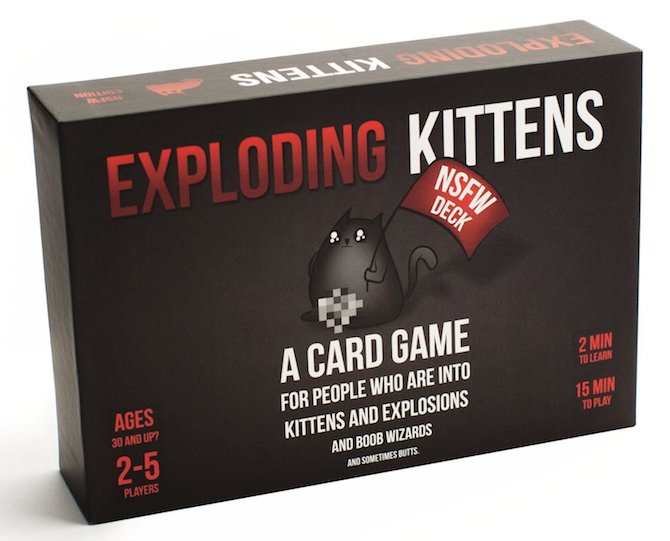 I can safely say that not only were all three games popular, each one had different levels of popularity with each family member who tried them.  Some appreciated Onitama with its two-player Chess-like strategy more, some appreciated the smooth tempered flow of Tsuro more, and everyone got some great laughs out of the Exploding Kittens game!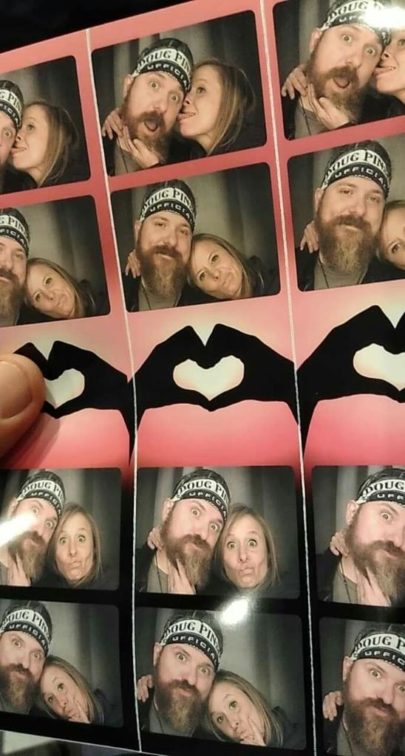 Angie and I have both been so busy that we rarely have had much time to just spend together alone, and this last week has offered quite a few nights off for me.  We took advantage of the moment and went to Cinemark Tinseltown to enjoy a flick.  Originally we had stopped by the Baxter Avenue movie theater, but their showings weren't even starting for a couple of hours, and their selections were rather limited.  I had suggested going to the theater off Dutchmans Lane, but got to thinking about how comfortable the reclining seats are at Tinseltown.
I let Angie choose the move – we opted for A Madea Family Funeral.  I can say that although it had some levels of predictability and corny humor that didn't really add much, it DID offer some typical profound teachings in the midst of watching typical turmoil unfold.  I would definitely recommend watching it if you are up for a nice, funny flick with family and friends.
One of the final adventures that Angie and I got into this week (which I didn't get pictures of) was hunting for some more records.  We went to three locations – Highland Records was our first stop.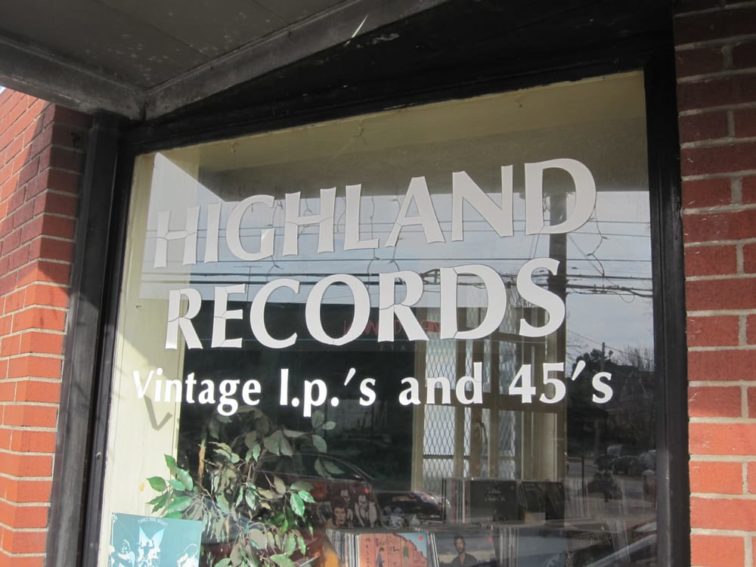 They had a reasonable selection of records for a smaller shop.  We chose around five country music records and one children's story record before heading to our second destination – Book And Music Exchange, right across the street.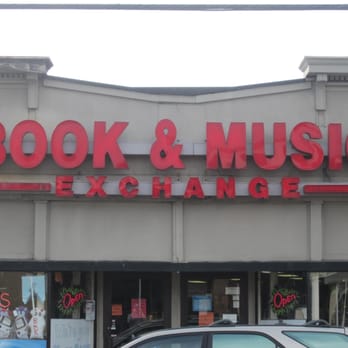 We had to go there to pick up a system I had reserved (a PS2 – this gave us ability to play a game that was one of my favorites from my youth – Baldur's Gate Dark Alliance II), but we also chose a few records here as well, before heading to our final destination – Better Days Records.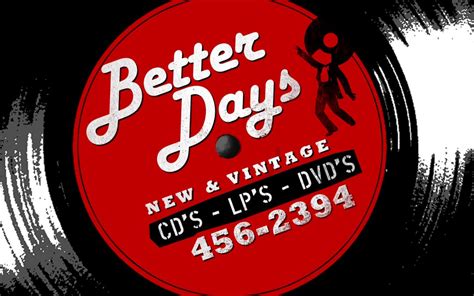 I can definitely say that if there was only one place that you could visit for your record needs, this shop would be it.  Not only do they boast the largest selection by far of the three I have mentioned – they also have extensive sections where records can be bought for $1 a piece!  We chose thirty records at $1 a piece here, and then selected two albums from the rock section – Sex Pistol's "Never Mind the Bollocks" and The Ramones' "Sundragon Sessions".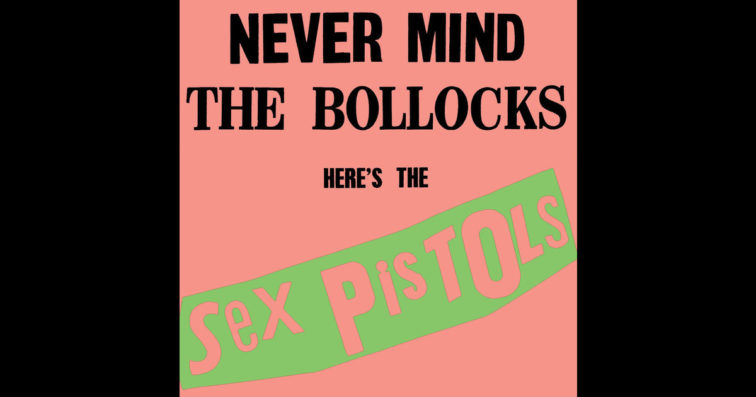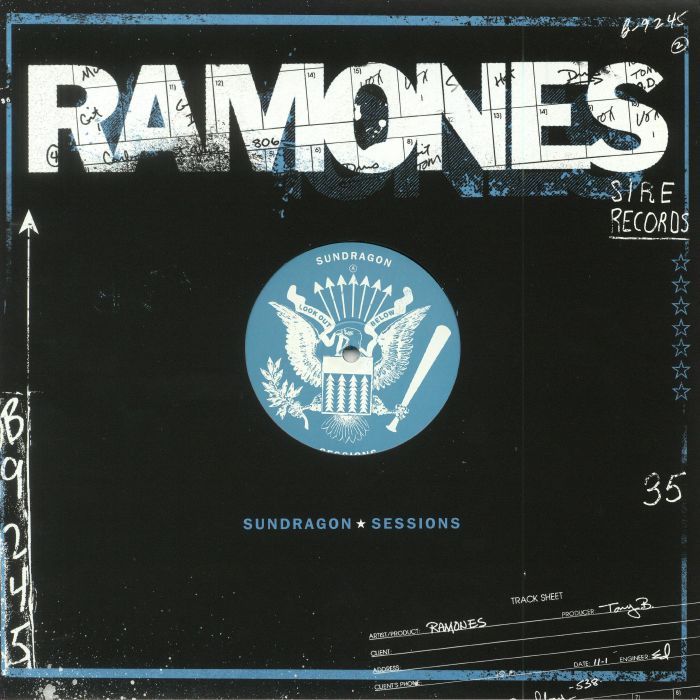 We definitely have gotten some great records to add to our collection.
Finally, we got a trip to see one of my favorite bands of all time – Metallica!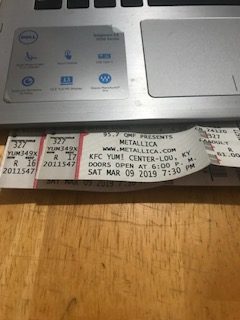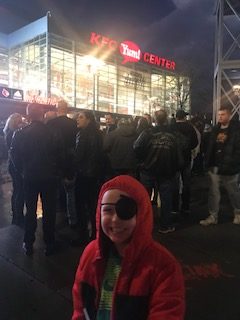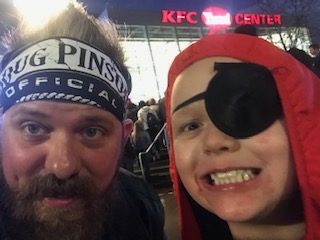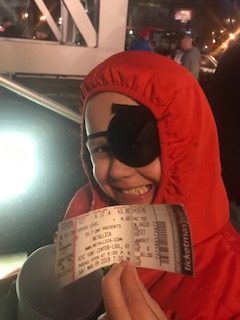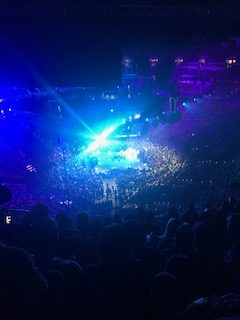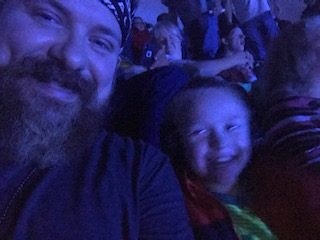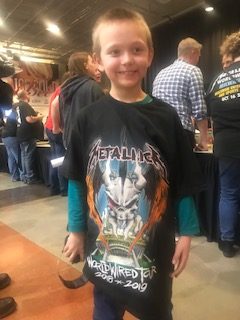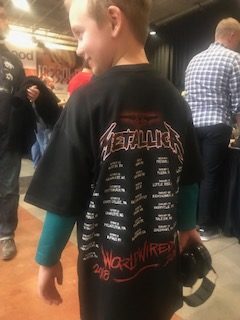 I can definitely say that with Noah's first concert, he became a huge Metallica fan.  He loved the pyrotechnics!
With ALL of that said, we begin into the next week.
I have been doing the daily blogs, but when morning events arise, it becomes challenging to maintain these daily, so they may transform into something a tad different, but at the VERY least, there will be one or more blogs detailing events for the week, with a few stories of music and non-music happenings.
God bless!
---